Posted by

Preferred Insurance Agency

on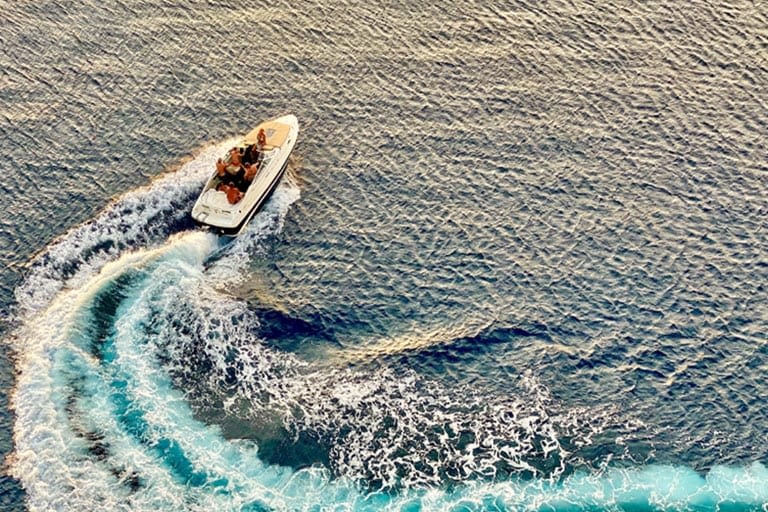 Summer Is Here: Protect Yourself with Boat Insurance
Summer is in full swing and it's that time of the year when Wisconsin comes alive with fantastic outdoor opportunities. People especially look forward to spending time on their boats on the thousands of lakes across the state.
You can cruise the lakes and rivers for hours on your boat. Or, if you are a water sports enthusiast, you can go jet skiing, wakeboarding, and waterskiing. You can always spend hours relaxing and fishing on your boat, trying your luck at catching freshwater fish like sturgeon and walleye.
With all this merriment is the consistent risk of boat time accidents occurring.
According to USCG boating statistics, there were more than 4,168 recreational boating accidents in 2019. It resulted in 613 deaths, 2,559 injuries, and more than $55 million in property damage.
About the possible boating accidents that may happen, there are so many possibilities. For example, there is the risk of:
Hitting a "wingdam" in the river
Hitting some floating logs
The risk of injuring some other guests, water skiers
The risk of another boat causing an accident
Boat and Marine Insurance
This is why most boaters don't just invest so much money in a boat. They also make sure to protect their personal property and legal liability obligations if a boating accident occurs.
And they do this by buying a boat or marine insurance.
While boat and marine insurance are similar, marine insurance covers commercial vessels, and boat insurance covers recreational boaters.
Some people don't buy boating insurance because they have a homeowner's insurance policy. However, they aren't aware that homeowner's insurance may at most cover a small boat in some circumstances. Most boat types require actual, additional boat insurance for complete protection.
Like any insurance policy, boat insurance has various options to choose from. They depend on the amounts of your deductible and liability limits.
Based on the policy you buy, the insurance helps cover losses if there's an accident and property is damaged or people injured. The available coverage you can expect includes liability, medical payments, and water skier injury, and boat damages.
How Insurance Agencies Can Help
While boat insurance premiums are relatively low, you can save lots of money by doing some shopping around and comparisons.
Boat insurance is somewhat flexible. So it's worth getting multiple quotes on policies to make an informed decision based on the coverage and cost.
Insurance agencies can help save you lots of time you would otherwise spend looking for the perfect insurance policy.
An example is Preferred Insurance Agency which provides insurance quotes from multiple insurance providers in a single place. You can conveniently compare rates on the website to find the best boat insurance policy at the lowest but best price.
So why waste more time?
If you have a boat but don't have boat insurance or are looking to save money on your existing insurance,contact Preferred Insurance Agency today and rest assured you and your family are protected this summer. Call (608) 881-6566 or visit our boat and marine insurance page to get started.
Click here for directions to Preferred Insurance Agency of La Crosse
Filed Under: Boat and Marine Insurance, Personal Insurance
|
Tagged With: boat insurance, jetski insurance, la crosse wisconsin, marine insurance, watercraft insurance