Posted by

Preferred Insurance Agency

on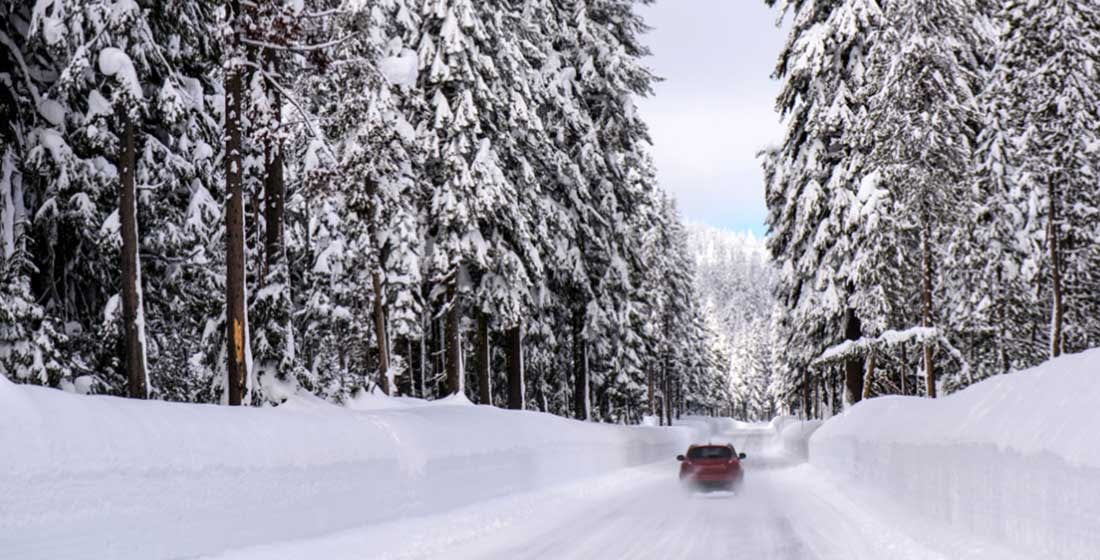 Winter is here in the La Crosse area, and spring and summer feel like they're a lifetime away right now. Whilst it is of course one of the most wonderful times of the year – driving in winter conditions can turn treacherous when the right precautions aren't taken.
When these situations arise, we must learn to change our approach to driving in terms of how we prepare our journeys, cars, and most importantly, the way we drive. Believe it or not, according to Consumer Reports, there are over 200,000 crashes a year in wintery conditions, this means that we must take extra special care.
The purpose of car insurance is to protect you in the case of an unfortunate unforeseen accident. We at Preferred Insurance of La Crosse take pride in looking after you. That's why we've created the ultimate winter driving tips guide in order to protect you from nasty accidents and financial problems that you definitely don't need, especially this time of year.
So, without further ado, let's dive in!
1. Remember to Service and Check the Fluids
We share this winter driving tip with all of our valued customers as it's so simple, yet so important.
It's time to take your car to your trusted mechanic and get it serviced. Make sure that all fluids are checked within engine compartments and your antifreeze along with your windshield fluid are in good supply.
2. Snow Tires are Vital
Depending on the winter driving circumstances, you might need to install winter tires. If you live in a location where it snows or temperatures reach below minus between November and February, snow tires can be a lifesaver.
You should bear in mind however that there are snow tire laws that vary from state-to-state. If you're interested in finding out which months you're legally allowed to have snow tires on your vehicle, you should check with your state's DMV.
3. Tail lights and Headlights
As sad as we all know it is, daylight is shorter throughout the winter months. One of our winter driving tips is to check out your taillights, headlights, and foglights. When driving in winter, you may experience bad weather conditions like fog, snow, or intense downpour. However, all lights on your vehicle are a vital part of winter driving, no matter the time of day.
We recommend giving your vehicle a light assessment as it will ensure that all lights are working to the best possible standard. At the end of the day, driving with broken lights is dangerous and illegal, meaning that this is an absolutely necessary precaution to take whether it's winter driving or driving any time of year.
4. Tire Inspection
Your tires play a fundamental role when it comes to the performance of your vehicle. Obviously, this is always the case, but especially important when driving in winter. A check should be made to ensure that the air pressure along with the tire tread depth are proper at all times.
Also, as the temperature becomes colder, you need to check the pressure of your tire more frequently through the colder months. Bear this in mind as an inspection should be made at least once a week.
5. Take It Easy On the Pedals
When you drive your vehicle on roads covered with snow and ice, your chance of a nasty accident gets higher. To avoid this, you must drive slowly and press lightly on your pedals at all times when out and about.
When you speed or brake hard, it could cause your tires to lose traction on slippery surfaces. Speed kills in any situation, but you're put at a bigger risk when driving in winter.
6. Keep a Survival Kit in Your Vehicle
If you're always out on the road, the weather can get rough, and you're never able to predict the future to see what will happen next. If you happen to find yourself in a situation where you're stuck for hours, you'll need the right supplies to get you through this wild ride.
Let's take a closer look at what you should have in your very own winter storm survival kit!
Driving in Winter Storms Survival Kit
If you're in the unfortunate situation of being stuck in a snowstorm, or your car breaks down due to poor maintenance – you should always have the below supplies in your vehicle to help you out:
● Jumper cables – If your battery was to die for any reason, this would be a lifesaver.
● Road flares – If you're ever stuck in a remote area and need to call for help, you're able to use road flares to attract roadside assistance.
● Sand or gravel – Keeping one of these in your trunk can be handy as if you're ever stuck in snow or ice. By simply placing it around your tires, you're able to increase traction and free your vehicle.
● Ice scraper – Perfect for removing ice around tires, lights, and windows.
● Tow chain – Just in case you need help, or you need to help someone
● Blankets and gloves – If you were to get stuck, you definitely don't want to keep your car running and the heating blaring. In some cases, you may not even be able to. A great winter driving tip is to make sure there are enough blankets and gloves packed away in the trunk to keep everybody warm.
● Non-perishable food – Keep food that's able to remain fresh for a long time. Things like granola bars and nuts are perfect!
● Flashlight and spare batteries – We know that nowadays, most of us have our phones to light up dark spaces. However, what if it's out of battery? It's always good to keep a spare flashlight to see around the vehicle and under the hood, just in case.
Is It Illegal to Warm Your Car Up In the Winter?
Regardless of how long your car is kept running for, most states actually consider idling an automatic misdemeanor. According to Lifewire, you could potentially face a $5,000 fine if you leave your car running for only three minutes in Washington. Here in Wisconsin, there are numerous cities including La Crosse, that consider it illegal to warm up your car.
They say the law is in place to help reduce car thefts. Although police departments might not necessarily strictly enforce those regulations, it's important to know in order to potentially avoid unnecessary tickets or legal fees.
Related Articles:
https://www.preferredlax.com/how-to-save-money-on-car-insurance-during-a-financial-emergency/
https://www.preferredlax.com/get-progressive-insurance-in-la-crosse-wisconsin/
https://www.preferredlax.com/la-crosse-wisconsin/auto-insurance/sr-22-insurance/
https://www.preferredlax.com/what-is-the-minimum-required-car-insurance-coverage-in-wisconsin/
Filed Under: Auto Insurance, Car Insurance
|
Tagged With: auto insurance, car insurance, La Crosse, WI